WATER PLANET

DIMENSIONS 5 x 3FT (1.5x1M)
AUSTRALIAN WOOL
WOVEN IN ABUSSON 1979

"The Mother Earth. Sunlight on water, The source of Life."
The yellow flecks of light are made up of the eight elements of the `I CHING'.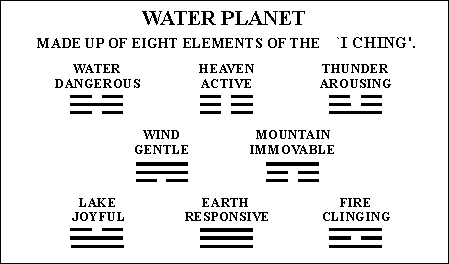 There is also information in these pages explaining the origin of all the tapestries.
© Mathematics and Knots/Edition Limitee 1996 - 2002
This material may be used freely for educational, artistic and scientific purposes, but may not be used for commercial purposes, for profit or in texts without the permission of the publishers.